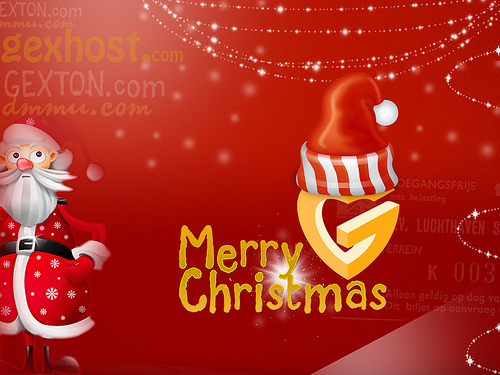 The holiday buying season is upon is, and physical stores and online retailers alike are preparing to hear their physical and virtual cash registers jingle like holiday bells. Most online businesses earn a good chunk of their revenue during the holiday season, and email is one of the best ways to reach potential buyers. On the other hand, it takes planning to make holiday email campaigns efficient and profitable. Here are some tips for helping things go smoothly this holiday season.
Capture Your Customer's Attention
Around the holidays, customers will be flooded with email offers. Yours need to stand out from the crowd. Do this by putting more thought into your email subject lines. The email subject line should grab the attention of readers without using words that trigger spam filters. Set up your autoresponder to put your subscriber's name in the subject line to make your message more personal.
If you offer a product that's in high demand during the holiday season, include the name of the product in the subject line. If you're offering a discount, point that out too, and give them a discount expiration date to motivate them to buy. For example, "Save 40% on XXXX – 2 Days Only." Be innovative with your offers, creativity will make you stand out in the minds of your customers. Play up the seasonal theme by telling a holiday story and including an offer at the end.
Use a Holiday-Themed Header
Get customers in the holiday buying frame of mind by adding a holiday-themed header or gift guide navigation to the emails you send out. This will put your customers in a festive mood, and remind them it's time to start holiday shopping. Some retailers have success using animated gifs such as bouncing reindeer or scintillating snowflakes. If this is appropriate for the type of merchandise you offer, it'll help you stand out.
Start Emailing Early
Many retailers start emailing customers in September, encouraging readers to get a sneak peek at their holiday offerings and sometimes offering a discount for buying early. Use this judiciously to get a head start on holiday profits, but avoid being too aggressive early on or your customers may tune you out when holiday shopping begins in earnest. By early November, most retailers switch over to dedicated holiday shopping email subject lines. That's when you can really focus in on the holiday theme.
Don't Just Advertise in Your Emails
Do more than just tell your customers what you have for sale – give them information and inspiration. Let them know who would appreciate your products as a gift. Are they the perfect gift for teenage boys or new moms? Let them know why. Tell a story about your products and how they can make someone's life happy during the holidays.
Make Your Emails Mobile Friendly
Keep in mind that many people will look for holiday gifts using mobile devices. Make sure your emails are mobile friendly. According to Google, 44% of people search for last-minute gifts from mobile devices, and you won't want to miss out on those searches. Use a mobile-friendly template that's 500 pixels or less in width, and keep your images small for mobile users. Grab their attention quickly by keeping the most important information at the beginning of the email not everyone will go the trouble to scroll down further. Don't put your links too close together, or mobile users will have trouble clicking on them.
Holiday emails can be some of the most lucrative because that's when people are buying. Use these five tips to structure your emails, and make your seasonal email campaign a success.
Image credits: Flickr