If you want to create or edit clean HTML emails and send them out with SendBlaster, be sure to choose the correct web authoring tools.  For example, it is not a good idea to use word processors like MS Word. Emails may look good for your eyes, but the output will be poorly formatted and incompatible with different email clients. This is the reason why you should opt for a good HTML email editor!
Now the best option available on the market is MailStyler.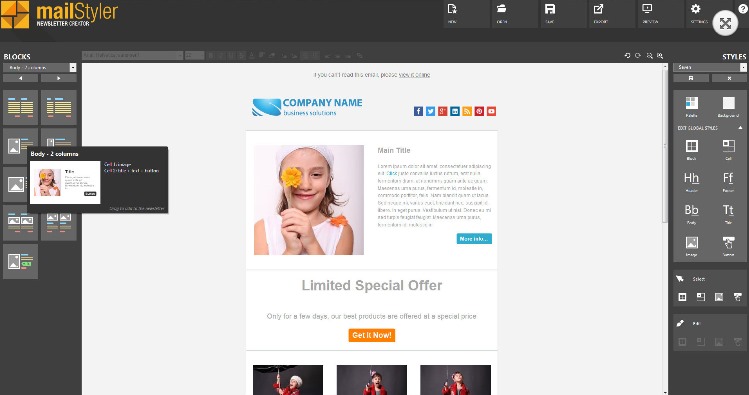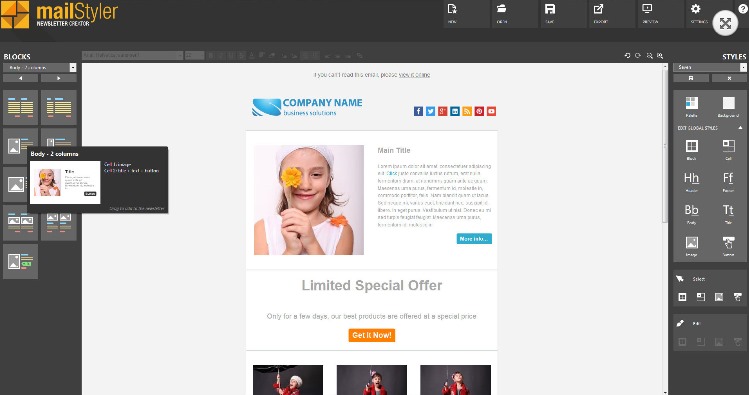 MailStyler is a professional newsletter creator based on a very intuitive drag&drop editor. Just a few moves and you'll build your own email template, already compatible with all clients — no testing is needed; and no HTML coding is needed, too! Moreover, MailStyler allows you to customize your templates as you wish, with a huge number of editing possibilities. And of course, all layouts can be used with SendBlaster hassle­free.
But besides this paid software, there are a number of free open source alternatives that can help you even if you have no HTML knowledge. At no cost!
The following is a list of 100% free WYSIWYG (What You See Is What You Get) HTML email editors with a pretty good reputation.
Check out these free alternatives:
Code Based WYSIWYG Editors


CKEditor is a text editor to be used inside web pages. It's a WYSIWYG editor, which means that the text being edited on it looks as similar as possible to the results users have when publishing it. It brings to the web common editing features found on desktop editing applications like Microsoft Word and OpenOffice.
TinyMCE is a platform independent web based Javascript HTML WYSIWYG editor control released as Open Source under LGPL by Moxiecode Systems AB. It has the ability to convert HTML TEXTAREA fields or other HTML elements to editor instances. TinyMCE is very easy to integrate into other Content Management Systems.
Free Software Desktop WYSIWYG Editors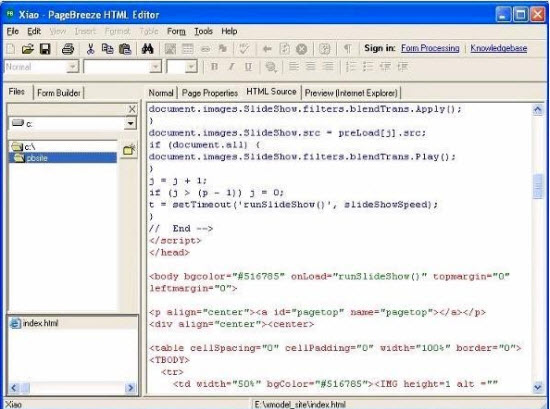 PageBreeze is an award-winning HTML Editor which has both visual (WYSIWYG) and HTML tag/source modes. PageBreeze Free HTML Editor's design emphasizes simplicity and ease-of-use.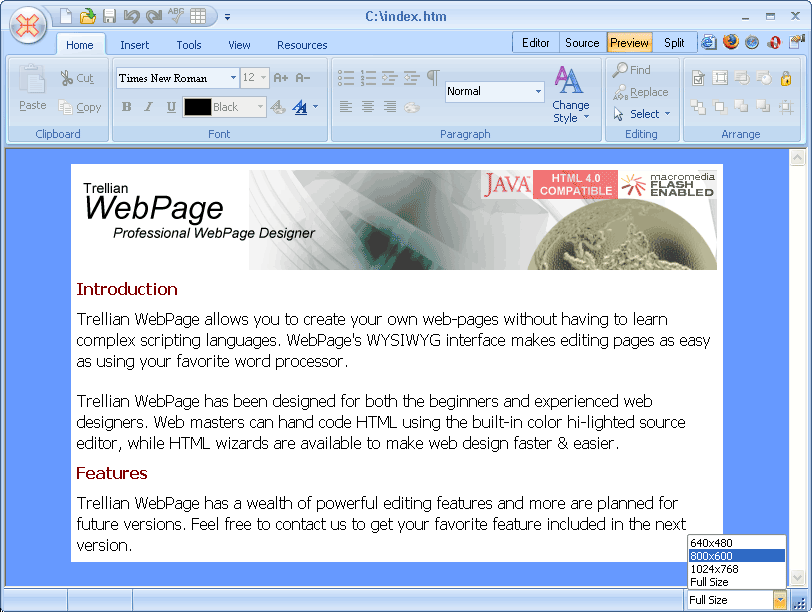 Trellian is perfect for the beginner webmaster, yet also allows advanced programmers to edit the raw HTML code. Trellian WebPage allows you to create your own web pages without having to learn complex scripting languages. WYSIWYG interface makes editing pages as easy as using your favorite word processor.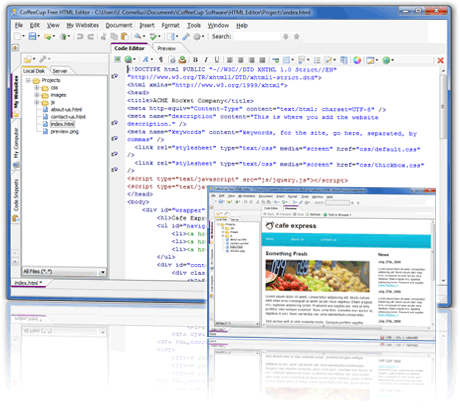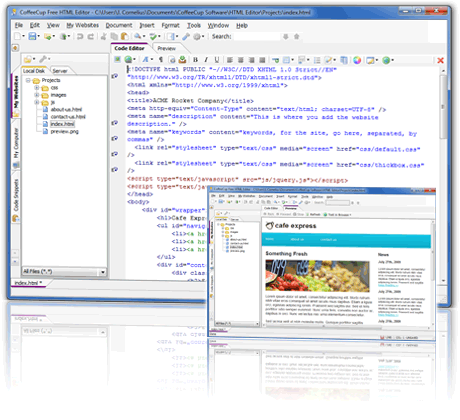 CoffeeCup is one of the most popular free HTML editor software. The CoffeeCup Free HTML Editor is a full-featured Web design system. With built-in FTP uploading, wizards for tables, frames, fonts, and more, and 100% valid code output, it's a great tool for anyone who wants to design their own Website.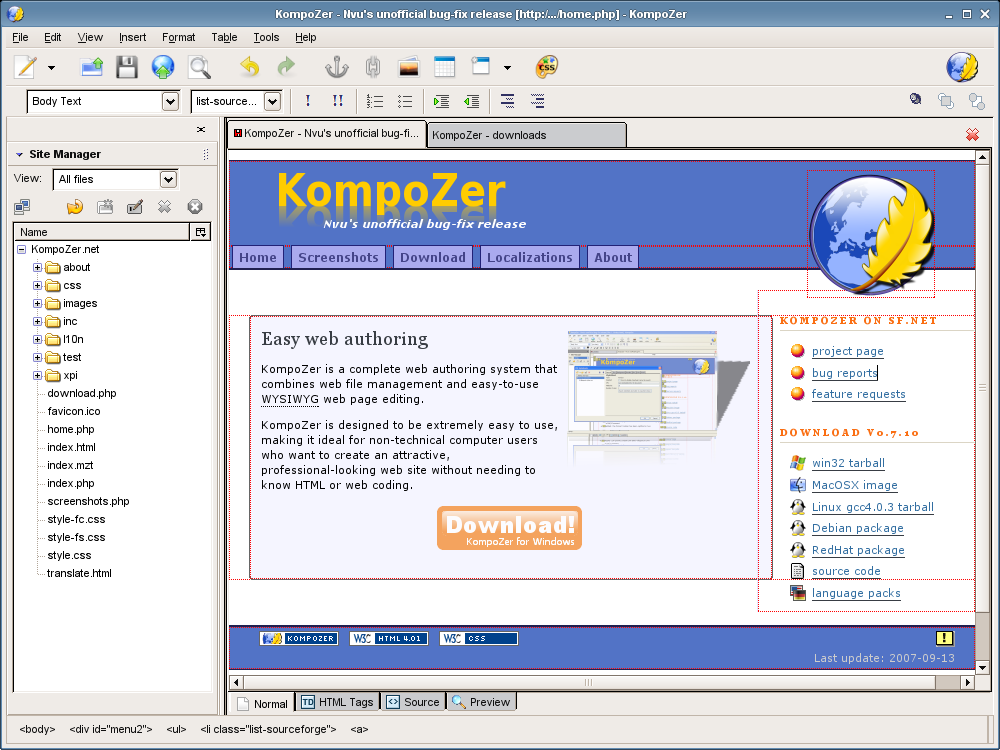 KompoZer is a complete Web Authoring System that combines web file management and easy-to-use WYSIWYG web page editing capabilities found in Microsoft FrontPage, Adobe DreamWeaver, and other high-end programs.
Kompozer is super-fast, and very reliable, in part because it is based on Gecko, the layout engine from Mozilla.
When you have finished, save your work and import it into SendBlaster. It's easier than you think, simply open SendBlaster, go to the "Send" panel and choose "Open – Import HTML from external file". That's it!
Not using SendBlaster yet? You can download a free version of our email marketing software with no expiration date.
If you want to learn more, check this interesting comparison of 30+ HTML editors.
Download MailStyler FREE FREE Advanced Email Marketing eBook