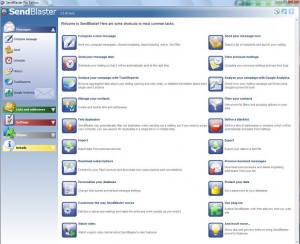 We are very excited about the launch of SendBlaster 2, the biggest relesase ever!
Our dev team are releasing a new beta by the end of September. And this is supposed to be the final beta before official launch.
We are sure you will appreciate the renovated interface and all the brand new features!
Please note that all existing SendBlaster users could upgrade at a discount price and with no hassle: the new version will be installed along side the existing version and will not overwrite any files and database information currently installed.
If you want more info about the new SendBlaster take a look at this previous post and be sure to follow us also on twitter and facebook for more updates!