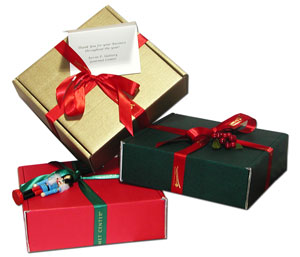 As every year, Santa Claus is coming! And you, have you started your Holiday email marketing campaigns? The more experienced marketers know that especially during this period nothing can be left to improvisation, in particular considering that this year the economic crisis has been very bad. In fact, a good email marketing campaign can make last months' unexciting results rise and allow you to calmly begin the new year.
We suggest you a few practical advices to follow for your Holyday email marketing campaigns:
Identify the products you want to promote during this season. For each of those, define the offers and their expiration date.
Do not solely send promotional emails. Create a mix of commercial offers and practical advices. For instance, if you have a travel business, alternate promotions of hotels, flights, etc., with itineraries suggestions that can be relevant for your users.
Impress your readers: Be different! Create your email with captivating images and an unmistakable style.
Schedule your holiday emails in a regular way so that your readers get used to receive your Holiday promotions. Do not forget to always offer the possibility of unsubscribing.
Do not send standard Holiday greetings. During the Holyday season, the number of emails that each of us receives increases greatly. We receive greetings from friends, parents, colleagues. Avoid emails that only say "Happy New Year". They are not relevant. You risk that your messages are marked as spam and to compromise your reputation.
Demonstrate your Holiday spirit.

Choose to make a donation to a charity

in the name of your customers.  Communicate your decision

to your users indicating all the details of the initiative.
Holiday emails represent a cost-effective way to make a stronger connection with your customers. Don't miss this great opportunity!