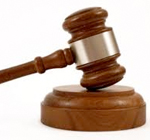 Did you know the CAN-SPAM Act requires that email senders must clearly tell recipients where they are located?
Whether you are sending bulk mail or commercial messages you MUST include your valid physical postal address.
If you work in a home office and you do not want to reveal your private street address, register a PO box with the US Postal Service or get a private mailbox with a commercial mail receiving agency established under Postal Service regulations.
SendBlaster do not automatically place any element into your templates. So, make sure you include your postal address at the very bottom of each outgoing message before hitting the "send" button.
It takes just a few seconds to act within the law!
Please note that violations of this CAN-SPAM Act requirement are subject to penalties of up to $16,000.