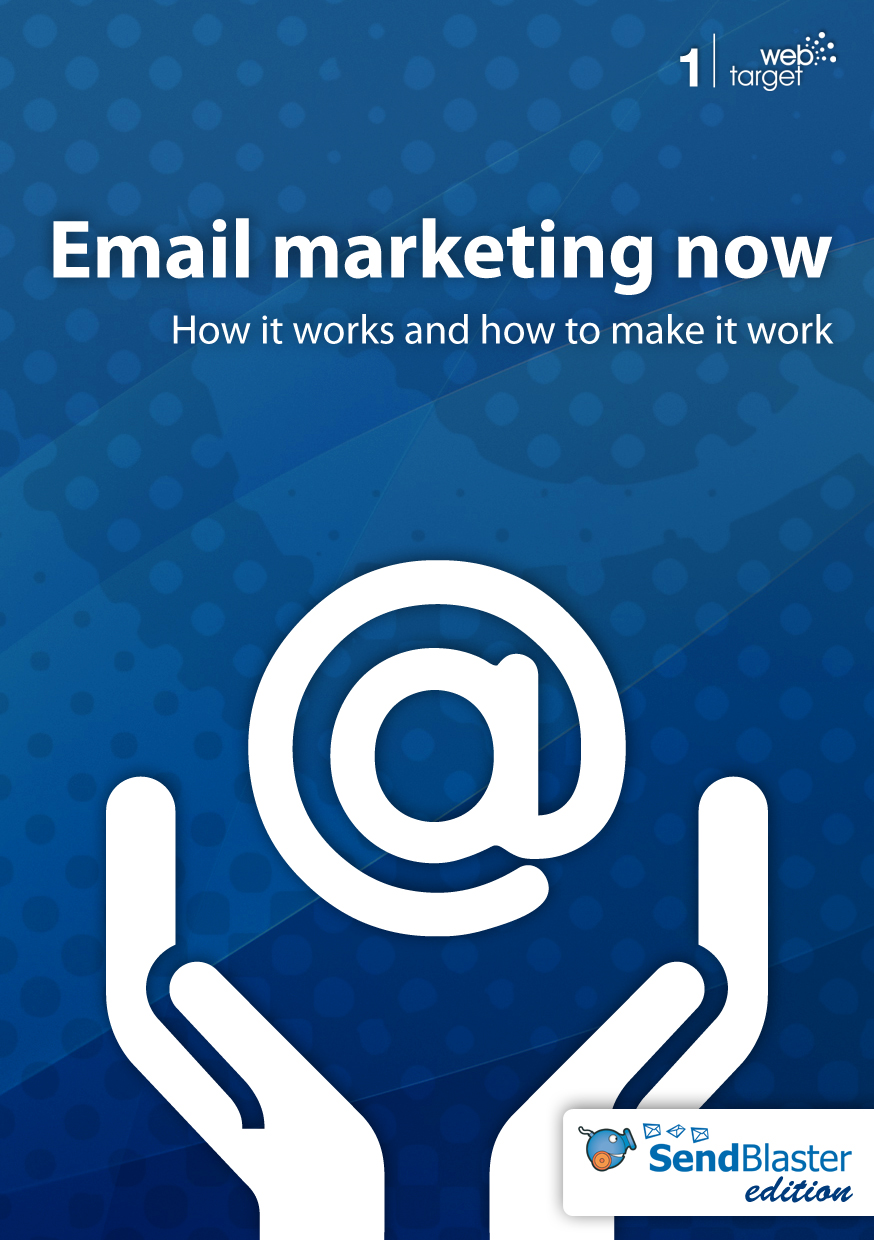 We are very happy to announce that it's now available, free of charge, an exclusive edition of "Email Marketing Now – How it works and how to make it work" – a complete and up-to-date email marketing guide (regularly priced $5.25 on Amazon).
To receive Email Marketing Now, simply complete the form in this page and you will get instant access to the email marketing eBook in both PDF and ePUB versions.
In this ebook you will learn (among other things):
how to customize the subject line and the content of commercial emails
when to send newsletters and how often
how to create a quality list
how to avoid ending up in the spam folder
learn to analyze email campaigns
The 142-page eBook Email Marketing Now is edited by Web Target, a magazine about web marketing, innovation, and the flow of information on the web.
This eBook is a great resource that can help both beginners and advanced users to use correctly email marketing and create effective email marketing campaigns.
But there's more.
In this exclusive edition of Email Marketing Now you will find also a lot of dossiers that will help you to discover the main features of SendBlaster and
to test strategies and best practices explaind in this eBook.
Click here to request your FREE copy of Email Marketing Now.