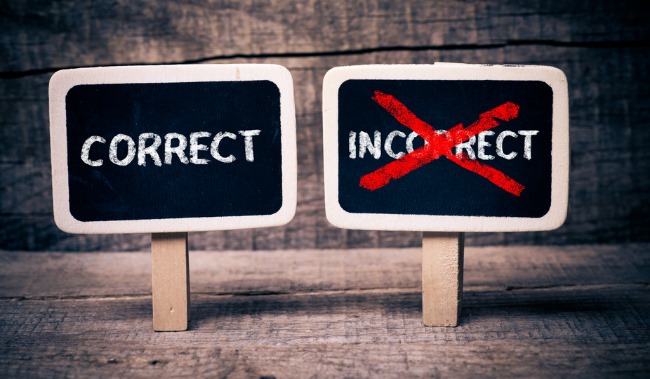 With so many different email clients and devices out there, it has never been more important to preview the messages you create. An email that looks great in Outlook may be unreadable in Yahoo! mail, and a message that is perfectly formatted for a traditional desktop PC may look terrible on a tablet or smartphone.
That is why it is so important to use a quality email preview tool for every email marketing campaign. A good email preview tool makes it easy to format your messages properly so you know they will look great on every device and every email client. These are some of our favorite email preview tools.
Litmus
Litmus is a complete email testing tool marketers can use to preview their messages, tweak their formats and improve their results. The Litmus tool includes a handy preview pane that lets marketers see their messages in more than 30 email clients and devices. The Litmus tool also allows marketers to get instant screenshots of their messages, making it easier to tweak the format and make adjustments on the fly.
Litmus.com includes a 7-day free trial so marketers can try before buying. The tool offers a several pricing options, ranging from a low of $39 monthly to a premium package for $399 a month.
Previewmyemail
Previewmyemail provides marketers with preview capabilities for all popular email clients, from Mozilla Thunderbird and Opera email to multiple versions of Microsoft Outlook and Yahoo! Mail. The Previewmyemail tool lets marketers preview their emails in four different ways – by uploading their files, copying and pasting their content, sending email to a special inbox or integrating an API.
The Previewmyemail tool also provides real screenshots from all supported clients and devices, making it easy to see the results at a glance. The tool includes two plans – a basic plan for $49 a month and a premium service for $129.
Emailonacid
The EmailonAcid tool provides support for more than 70 email clients and devices, from Outlook on a desktop computer to browser-based services like Gmail and Yahoo! Mail. The preview tool also provides full support for mobile devices, including all major smartphones and tablets.
EmailonAcid provides marketers with a 7-day free trial so they can try it and see how it works. Marketers who want to continue use can choose from a number of packages, from a $45 a month basic package to a professional plan for $295 monthly.
Emailreach
The Emailreach.com preview tool provides full preview capabilities for a wide variety of email clients and mobile devices. The tool includes a special mobile view option marketers can use to preview their messages on the iPhone, Android platform, and other popular devices.
Emailreach also includes inbox monitoring that notifies marketers of successful transmissions, bounced messages, delivery failures and more, as well as a content assessment tool that scores messages against the latest spam filters. The tool offers a number of pricing options, including a monthly plan for $125 and a 3-month savings plan. There is an initial $39 signup fee, but the tool does provide a free trial.
Putsmail
This email preview tool – available for free – represents a great choice for the cash-strapped email marketer. The Putsmail tool makes it easy to preview your emails while you maximize your cash flow.
Putsmail supports most popular email clients and devices, and it includes an instant preview option marketers can use to tweak an update their emails on the go. If you are looking for an alternative to expensive email preview tools, Putsmail may be right for you.
But what to do when you find out that your newsletter design does not render properly on one or more devices and email clients? A great solution is to create newsletters using MailStyler, a newsletter creator that allows you to produce exceptional responsive templates, with a clean HTML structure and a guaranteed rendering in every email client. Basically, it would become unnecessary to test your email before you send it with Litmus or other email preview tools mentioned above: in fact, MailStyler warrants that the newsletter you created will be displayed exactly as you prepared it.
No matter which email preview tools you ultimately choose, it is important to look at all your marketing messages through the eyes of the reader. From the subject line to the call to action, the ultimate aim of every marketing email is to engage the customer. Providing quality content in a format that is both easy to read and pleasing to the eye is the key to success, and the right email preview tool makes that job easier.
Download MailStyler FREE FREE Advanced Email Marketing eBook