Occasionally, Microsoft updates the list of key words and phrases that will trigger rejection by their spam filters. It means that if you do not pay attention to them, your emails will automatically go into the recipient's Junk folder. As a result, your email deliverability may decrease.
Here are the current words and phrases.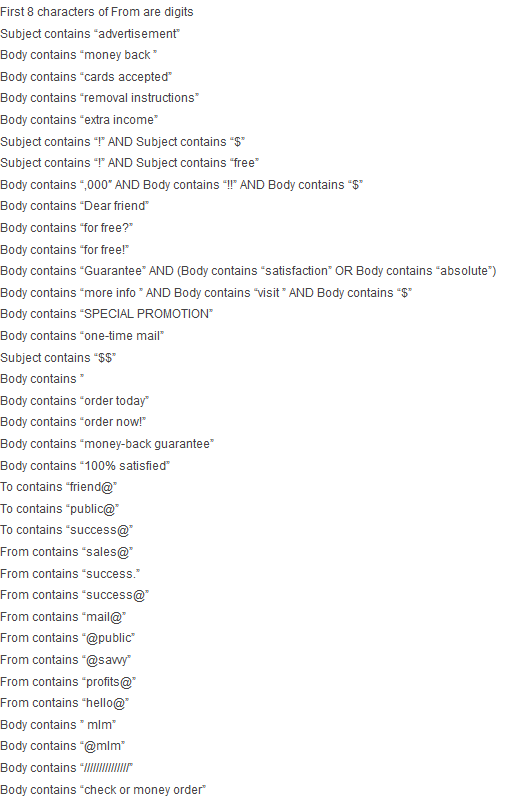 More spam words related to adult content on the MS Office web site.
Make sure to avoid these specific words and phrases.
In addition, to prevent Junk filtering of your emails (and optimize email deliverability), it's a good practice to request your Outlook recipients to add your address to their Safe Sender List. E.g. you could write them a note like this:
Please add our "from" address (youremail@yoursite.com) to your Safe Senders list.
To add us to your Safe Senders list:
1. On the "Tools" menu, click "Options".
2. On the "Preferences" tab, click "Junk Email".
3. On the "Safe Senders" tab, click "Add".
4. In the "Add Address" field, enter "youremail@yoursite.com".
5. Click "OK".