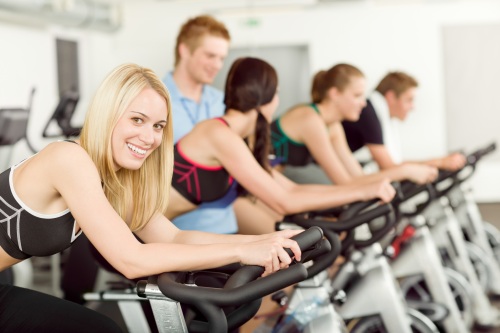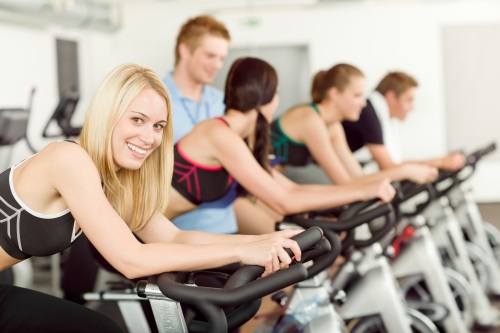 The fitness and health club business is a competitive one. Local advertising has its place, but these days more people are turning to the internet to get health and fitness information. That's where email marketing comes in. Email is one of the most effective ways to form a relationship with health conscious people who may be interested in your services. If you're not using email marketing for fitness and health, you're missing out on an invaluable opportunity to "connect" with potential clients.
Why is email marketing so effective for health clubs and fitness centers? Once you develop a list, you can send readers useful health and nutrition information on a regular basis. This helps to brand your business and remind readers of what your facilities have to offer. Over time, you will gain customers using this technique, and you'll be doing it without a hard sell. What kind of fitness information can you offer through email?
1. Publish a Fitness Newsletter
Send readers a weekly email newsletter with fitness tips, and articles on the health benefits of exercise. This will emphasize the role exercise plays in warding off health problems and remind them how important it is to work out. In the newsletter, mention classes you offer that address particular health issues. For example, write an article on the health risks of stress and how yoga is a good way to relieve it. Then give them information about yoga classes you offer and how to sign up.
Other ideas? Include before and after photos of members who have transformed their bodies through the power of exercise. In this case, a picture says it all. When readers see that fitness success is possible, it motivates them to join.
2. Send Readers Short Videos
Get people excited about joining by sending them a video of a class in session – or send a demonstration of exercises you can do using equipment at your facility. Interview a member who has transformed his or her body through exercise, and let them describe how they did it. Nothing motivates people more than seeing other people who have succeeded.
3. Use Email to Send Special Offers
Send your readers occasional discounts and special offers they can take advantage of. For example, run a three day special where readers who use a special code you include in the email can join at a reduced price. Emphasize that it's an exclusive offer only available to people on the mailing list. People love being privy to a special offer.
How Can You Build Your List?
When people visit your fitness center for the first time, always ask for their email address. Even if they don't join on their first visit, you can continue to "softly" market to them through email. Use social networking sites like Twitter and Facebook or your own website or blog to give fitness tips, and put an opt-in box on your website. Publish fitness articles in online and print publications. Include information on how readers can join your mailing list. Write a free e-book with fitness tips and set it up so that readers have to opt-in to read it. Giving away something free is a quick way to build an email list.
The Bottom Line?
Email marketing makes it simple to build a personal relationship with potential customers and educate them about the importance of staying fit. When you publish a fitness newsletter, it gives you multiple opportunities to connect with your readers. Over time, some of your readers will turn into customers. Don't underestimate the power of email marketing!