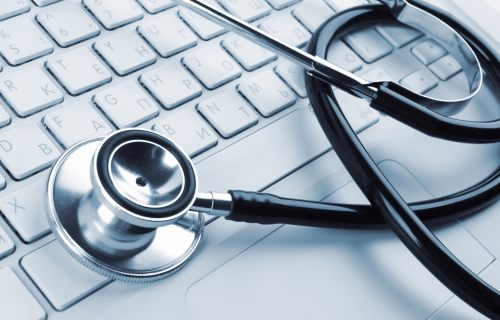 Email marketing is one of the most cost-effective ways to keep in touch with customers – and patients as well. More health professionals like doctors and dentists are using email as a way to reach patients and educate them about their health. Email is also a great way for health professionals to build patient rapport. Doctors and dentists are a busy group and rarely have the time to spend with patients that they'd like to have. Email offers an opportunity to "fill in the gaps" that exist due to time constraints. What are some email strategies that doctors and dentists can use?
Email Marketing Offers an Opportunity to Educate and Inform
Doctors and dentists can use email to offer patients health and lifestyle tips they can apply in their daily lives. A weekly email newsletter is an effective way to share tips for losing weight, avoiding colds and flu, keeping a smile white, preventing cavities to eating a healthy diet. Not only do patients appreciate health tips, they help to inspire patient confidence and create a stronger physician-patient or dentist-patient relationship. Dentists and doctors can also use email to let patients know about new treatments and developments in the health care and dental field. This can bring in new business.
A regular health newsletter can attract new patients too when health doctors and dentists use email marketing as a viral tool. Simply give patients the opportunity to forward the newsletter to family and friends. If they newsletter contains useful information, many will do it.
Use Email Marketing to Send Reminders
Doctors can use email marketing to let patients know when it's time to get a flu shot or remind them of the importance of getting their blood pressure and cholesterol level checked regularly. Dentists can use it to let patients know it's time for their six-month check-up or to offer discounts on cosmetic dental procedures. Health professionals can also use email to remind patients about their upcoming appointments. This can reduce the number of "no-shows" and relieve the office staff of calling each patient by phone the day before.
Doctors and Dentists Can Use Email Marketing to Promote Goodwill
A quick email after an appointment to let patients know you're available if they have questions or concerns or if they're not feeling better boosts patient confidence and reduces the number of office phone calls. Doctors and dentists can also use emails to personalize the patient experience by sending personalized birthday greetings and seasonal greetings.
Email Marketing for Branding Purposes
Sending out an email newsletter with a header depicting the company logo is useful for branding purposes. Each time patients read an email, the brand is reinforced. Including a clever tagline in the header further reinforces the practice's message. Doctors and dentists can also use email to reinforce other online marketing efforts. If you have a blog, you can link to the blog at the end of each email. Another strategy is to create a video describing your approach towards patient care and include a link to the video in the email footer. When your email newsletter is forwarded to family and friends, they can "meet" you online.
Email marketing is a simple way for doctors and dentists to connect with patients and build a stronger practice. Take advantage of all it has to offer.