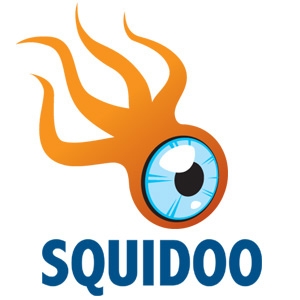 Do you Squidoo? If not, you're missing out on a simple way to market your business and build your brand. Squidoo is the brainchild of a savvy entrepreneur named Seth Godin, and it's now one of the premier Web 2.0 sites on the internet. When you join the growing number of internet marketers who "Squidoo," you have the freedom to create an unlimited number of Squidoo lenses on the topics of your choice for online promotion.
A Squidoo lens is a page you create using easy-to-use tools that require no technical skills. It's fast and easy to create a Squidoo lens on the topic of your choice whether it's a product or service you want to promote or to draw traffic to your website. You can also use it to share information about a topic you're passionate about. Blatant commercial promotion is discouraged on Squidoo, but it's okay to include a link to your website in a lens. The beauty of Squidoo is how simple it is to get the word out about your business or anything else that strikes your fancy.
How It Works
Once you sign up with Squidoo, you can use the simple lens-building tools they provide to create your first lens. You build a lens by adding "modules" to your page. Some of the most popular modules are the text module where you can post an article or blog post, photo and video modules, news and feed modules, voting and comment modules and modules that allow you to sell product from stores like Amazon, Ebay and Zazzle while earning a commission. If you already have content you've written stored on your computer, you can create a Squidoo lens in as little as ten minutes. When you build a lens, the URL for your new lens is squidoo.com/titleofyour lens. When you choose the right keywords, this helps with search engine optimization. It works best when you use less competitive, long-tail keywords.
The Benefits of Building a Squidoo Lens for Online Promotion
Squidoo is a high-authority site with a page rank of 7. This makes it a good resource for building high-quality backlinks to your website. If you target long-tail keywords, your lens should be ranked quickly by Google. Of course, you'll want to include a link in your lens back to your website. Visitors will want to click through if you've given them helpful information. Building lenses also gives you exposure and builds your status as an expert. Squidoo shares a portion of the advertising revenues it collects from your site, so it's a chance to add extra money to your pocket.
Tips for Build Better Squidoo Lenses
Choose your tags wisely. Choose between 10 and 20 tags that describe your lens. You can choose up to 40, but too many tags can work against you by making your lens look spammy. Make sure your tags are relevant to your lens and are terms that people search for. Squidoo uses tags to determine what lenses come up when people do an internal search. It also connects you to lenses that share the same tags, so they're good for linking purposes.
Use images. Images break up text and make a lens more enjoyable to read. This increases the chance that someone will "like" your lens. Include your main keyword in the alt tag to boost search engine rankings.
Update your lenses regularly. If you don't update every few weeks, you may lose your page rank. Keep things fresh and relevant, and visitors will check your site regularly.
Bookmark your lenses on as many social media sites as possible to increase exposure and get backlinks.
Participate in the Squidoo community forum and comment on other people's lenses when time allows. This will increase traffic to your lenses.
Create a network of lenses on a similar topic. This will increase traffic and establish you as an expert in the area you're targeting.
As you can see, Squidoo is a platform that is simple to use, and it offers a great way to get traffic to your site, promote your products and build your brand. Have fun Squidooing!