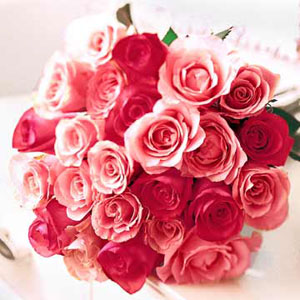 The next holiday in US and in many other countries is Mother's Day,  celebrated on the second Sunday in May (Sun 13th, this year). It's more popular that you think. According to Microsoft, Mother's day is the second largest shopping holiday. And it's a good holiday for email marketing too because of its widespread appeal. Unlike some religious holidays, few people will be offended by a Mother's Day offer. After all, Mother's Day is the best opportunity to show gratitude and appreciation.
Mother's Day is a prime holiday for email marketing also because virtually any product or service can be pitched. While flowers may be the traditional Mother's Day gift, mothers have all kinds of interests, hobbies, and needs. No matter what business you're in, you can tailor your offer as a Mother's Day gift. For example, if you run a quick oil change shop, you could sell gift certificates for an oil change. If you sell pet supplies, put together a "pet spa" package for pampering mom's pets. Use your creativity to come up with an enticing offer any mom would enjoy. You could even appeal to moms with a "treat yourself" offer.
Ideally, you will start your campaign in plenty of time such as 10 days before Mother's Day. Your first message could be positioned as a reminder that the holiday is coming and include an early bird offer. A few days later you might send an email with suggestions and note that orders must be placed by a specific date in order to guarantee delivery in time for Mother's Day. Use creative subject lines to entice your subscribers to open the message and act. For example, "Surprise Mom with an unusual Mother's Day gift – for under $30."
As the day gets closer, the urgency becomes greater. No one wants their mom to feel forgotten or unloved. At this point, your emails should appeal to the last minute shopper. If you offer expedited shipping, make sure your email upsells it. In earlier messages, you might have pitched inexpensive gift ideas. Now that the deadline is fast approaching, you have the opportunity to sell some of your pricier gifts as many people will gladly pay a premium to make sure that mom receives a great gift and that it arrives on time.
After Mother's Day comes and goes, your email marketing campaign is over for another year – or is it? Consider sending a post-holiday message to close out the campaign. For example, "Don't tell us you forgot Mother's Day? Make it up to her now…"
————————————-
If you are looking for an email marketing software to send out your Mother's Day email campaign, try SendBlaster.
Need some help? Talk with our email marketing experts (live chat) or join our communities on Facebook and Twitter.