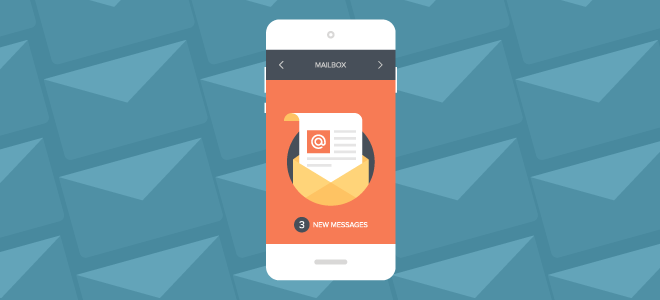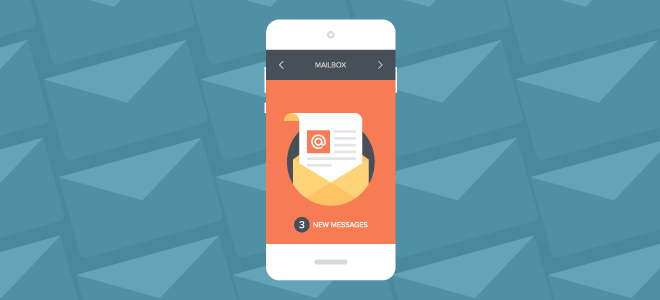 If you were to believe the digital marketing "gurus," email marketing is on its way out. Businesses are making the leap to social media, YouTube, podcasts and other avenues of digital marketing. But the data tells a different story. According to latest research, email is still the second-most-used application on smartphones, topped only by actual phone calls. In addition, the conversion rate for emails is twice that of any other social media platform.
If you've been doing email marketing for a while, here's another stat you need to remember: 42 percent of people who receive emails on mobile phones delete the ones that aren't formatted correctly. If you're going to send emails to mobile subscribers, you have to make sure they show up correctly. Here's how you can make this happen.
1.       Focus on the layout.
Mobile emails need to fit the smaller dimensions of the devices they'll be read on. However, it's not just the format of the email that you need to modify. You need to think about the way your subscribers consume email on mobile phones.
For starters, most mobile phone users will skim your emails. To ensure that all of your important information is immediately visible, use lots of catchy headlines, bullet points and images wherever relevant. You have to make sure all of your most important information is visible to users without scrolling. You should also ensure that your messages are well spaced, use proper fonts and include a clear call-to-action.
2.       Optimize your copy.
You've got the design part covered; now focus on the content of your emails. There are four separate parts of your email that you need to pay close attention to.
Use a real person's name in the "From" field unless you're a globally renowned brand.
Craft a compelling subject line that will drive your subscribers to open the email.
Start your body with an intriguing first line that makes it impossible for your readers to skip the rest of the copy. Keep it as brief as possible
Include a strong call-to-action. Tell your users exactly what you need them to do, such as click a link, fill out a survey or purchase a product.
3.       Work on the code.
Unless you have a staff of professionals who handle your email for you, you will probably need to make your emails mobile ready on your own. Luckily, this doesn't take a lot of technical knowledge. If you are familiar with programming, you can use guidelines from Litmus to optimize the CSS and HTML of your template to ensure maximum conversions. On the other hand, if you want to skip coding entirely, you can try Mailstyler, a powerful newsletter creator software that allows you to create responsive email templates with a simple series of drag&drops, without writing a single line of code. Another option is to choose from a wide variety of email templates available online: be sure to select only those templates who are labelled as "responsive". Do not forget that you can also find a wide collection of responsive templates in the both Free and Pro version of our email marketing software SendBlaster.
Currently, more than half of all emails are read on mobile devices. This number is only going to rise in the future. If you want to succeed with your mobile email marketing, use the steps above to craft irresistible messages that your subscribers will love.