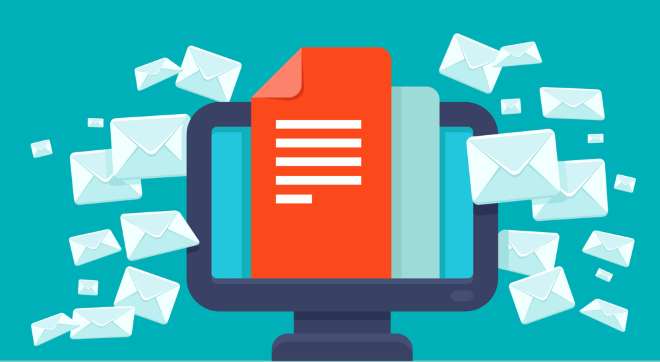 If you hope to have any success at all in the world of email marketing, you first need a reliable and ethical way to collect email addresses and keep in touch with your potential customers. While some marketers resort to unethical tactics to harvest contact information, this approach is counterproductive and ineffective.
Fortunately, there are tons of ways to legally collect email addresses and convince your website visitors to share the information you need for your marketing efforts. Here are 27 smart ways to gather the email addresses you need and boost your marketing success.
Place an email sign-up link on the front page of your website. Make it as easy as possible for customers to sign up for your email list.
Add an email sign-up form to the main navigation bar of your blog. Give that sign-up form a prominent spot on the page.
Add a sign-up link to your business Facebook page. Social media is a great way to engage with your customers and gather the marketing information you need.
Sign up for trade shows and bring a fishbowl or bowl to collect email addresses. Greet visitors as they arrive in your booth and invite them to drop their business cards in the bowl.
Post your email sign-up links wherever you can. The more attention you draw to them the more successful you can be.
Add a link to your email list to your email signature. You send a lot of email each day, so make that communication work for you.
Join local, state and national business groups and use the public email addresses of the members to get started. Encourage group members to spread the word about your company and offer to do the same on their behalf.
Place a clipboard next to the register in your brick-and-mortar store to gather email addresses. Follow up by sending welcome kits and coupons to new customers.
Host a special event at your brick and mortar store and invite guests to share their email addresses. Offer snacks and drinks and talk to attendees about your business and what it has to offer.
Ask your employees to gather email addresses and provide rewards for doing so. Make sure the addresses they gather are valid and freely given.
Offer special incentives and discounts to visitors who offer their emails. Send coupons and other offers by email to encourage list members to stay.
Start a referral program in which current list members get special discounts and free products for encouraging their friends to sign up.
Start a birthday club in which list members get special discounts and freebies on their birthdays. Everyone loves to get something free.
Use freebies and giveaways to encourage people to sign up. Those freebies can be anything, from product samples to ebooks and videos.
Upload instructional videos to YouTube. Include a link to your email signup sheet in the online content.
Use your LinkedIn profile to promote your email list. Include a sign-up sheet for your email list in your Linkedin profile.
Send postcards to local residents to promote your brick and mortar store and gather email addresses. Print a coupon or special offer on the postcards and send them out, then gather their email addresses when the coupons are redeemed.
Display an small and unobtrusive pop-up when visitors leave your page. Use that page to encourage visitors to share their email addresses.
Update your Twitter profile with a link to your email signup list. Twitter is a great tool for business, and for email marketing.
Customize your landing page to include a link to your email list. Landing pages are great marketing tools anyway, and this will make them work even harder.
Add a forwarding link to your emails to encourage current list members to share your content. Make sure that forward links to your email signup sheet.
Ask for email addresses over the phone. When customers call to order products, ask for an email address as part of the checkout process.
Offer special discounts that are available only to email list members. This exclusivity is a great way to encourage participation.
Run a monthly contest for free products and other goodies. Customers can enter by providing their email addresses, and the winner will be notified via email.
End every blog post with a call to action and a link to your email list. Use your blog as a marketing tool as well as a communication device.
Use Instagram to post photos of your items, then offer that item as a prize for new email list members. Add a link to your Instagram bio to gather the addresses and facilitate the contest.
Use your newsletter to encourage readers to sign up. Make your newsletter content compelling and interesting and make sure it is something people will want to read month after month.
When collecting email addresses, always remember that the consent of the address owner is mandatory. Never harvest an email address without consent or trick a website visitor into providing it. In the end, you will be far more successful using honest and ethical methods to build your email marketing empire.