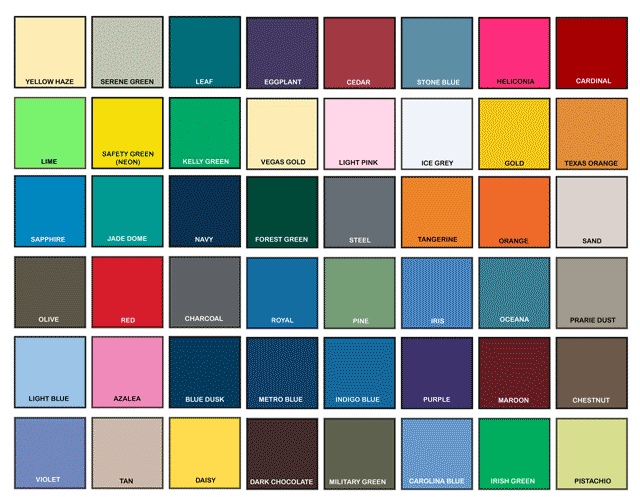 The choice of color scheme for your emails should never be left to chance.
Indeed, using email templates made up of colors completely different from those used on your website or your logo could create problems for the cohesiveness of your brand identity.
Luckily, with a little care, this danger is easily avoided. Above all, color should not be over-used. An overly colorful newsletter can appear unprofessional and may jeopardize user-friendliness. It is best to stick to your brand or web-site's characteristic colors. This will make your emails instantly recognizable to your readers, helping to preserve your brand identity.
If you are unsure of which color codes to use in your template, there are a number of trustworthy (free) on-line services that can recognize the exact color code of any on-line element. Here's our selection of the best.
ColorCop is a very light program that allows you to identify the color code of any element displayed on your PC's screen. All you have to do is click on the pipette icon, drag it onto the color you like and read the corresponding numbers. To help you choose the color as precisely as possible, the zoom function remains operational.
ColorSuckr is an on-line tool that helps you to create color schemes based on images found on the web, which you can then re-use in your own creations.
It is essentially a color extractor. Using the internet address of a photo or image, the application works to extract its data by successively displaying the relevant color palettes, hexadecimal codes, rgb codes, with the option to download color samples as Adobe swatch files (.ASE).
The tool also allows you to move the boxes containing the resultant colors around to arrange them as necessary.
Colorschemer is a (free) web application that you can use to create the best color combinations possible. All you have to do is select the RGB or HEX values for the color you wish to start with: you will immediately be shown a selection of the most complementary colors, with the relevant HEX and RGB codes. You can even lighten or darken the scheme, simply by clicking on a dial.