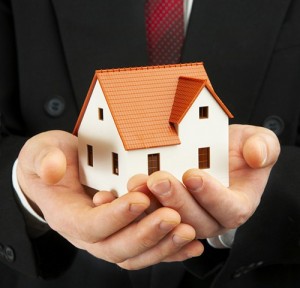 Real estate businesses rely heavily on email marketing, according to a 2010 study by the Robert H. Smith School of Business.
However, a secret-shopping report, published by PCMS Consulting and One Cavo in May 2011, suggests that real estate agencies are not capitalizing on the web-based leads they generate. In the study, nearly 75 percent of leads generated were lost and 46 percent of web-based inquiries received no response.
How can your real estate agency run an effective email marketing campaign and convert leads into clients?
1. Build a premission-based subscriber list
Make it easy for potential clients to give you their email addresses and opt in to your subscriber list, for example:
– When you run an open house, ask leads to fill in their email addresses on printed cards,
– On your website, include a short web-form asking visitors to opt-in,
– On your advertising material, print a QR code that users can scan with their smartphones to be added to your contact list.
2. Set up automated responses
An online user expects his contact with you to be acknowledged quickly. You can improve your response times by setting up an automated email template that will let the user know that you have received his inquiry and are working on his behalf. Be sure to follow up the automated response with personalized contact as soon as you can.
3. Provide useful and interesting content
To get your email noticed when it hits a user's inbox, create an intriguing subject line. Deliver on that promise by filling your email with engaging content that the user will find valuable. When people are house-haunting, they will be interested in home finance, real estate news, places of interest, and school news. Make it easy for them to click through to your website ffrom all of the email articles.
4. Don't sell your services in every email
Buying or selling real estate can be a lenghtly process. Take time to build relationships with your clients. By delivering useful and engaging content without the hard-sell, you will encourage clients to trust you and respect your expertise. You will also secure referrals through clients recommending you to friends and collegues as a trusted expert.
5. Segment your subscriber list
Segmenting your subscriber list ensures that each client only receives details of relevant properties. Segmentation also allows you to maintain your relationship with clients after sale or purchase is complete. Clients will continue to value your emails provided that remain relevant to their situation. People who have recently moved house will be interested in content relating to topics such as home decoration, DIY, or local events.