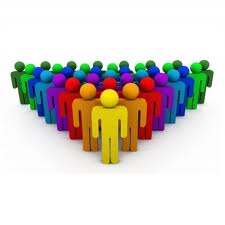 Your opt-in subscriber list is the foundation for your email marketing campaign. No matter how interesting your content and compelling your call to action, your email marketing campaign cannot be successful without a sizeable list of interested recipients.
Follow these 17 tips to grow your opt-in subscriber list.
Keep It Short & Simple
1. Keep your opt-in form short and simple. Capture only essential information, such as the user's name and email address. Add an optional second stage if you want collect further details.
Make It Obvious
2. Every page of your website should display your opt-in form. Place it at the top of the right-hand sidebar, above the fold, for maximum effect.
3. Give users a nudge by displaying your opt-in form on a pop up. Although some web users find them intrusive, marketers continue to use them because they are an effective way to increase subscriptions.
4. Include a sign-up request in the "About the Author" paragraph at the bottom of your blog.
5. Fill your emails with content worth sharing and encourage current subscribers to forward them to friends. At the end of every email, include an invitation to subscribe.
Offer an Incentive
6. Offer a sign-up bonus, such as a free report or consultation. The free gift must reflect the quality of the products or services that you sell because recipients will assess your credibility based on the item they receive.
7. Create a subscriber-only section on your website. Provide subscribers with a password that allows them to access premium content.
8. Offer a free webinar to subscribers. While this requires a lot of preparation and promotion, it can give your subscriber list a significant boost.
9. Run a contest. Enter subscribers into a monthly prize draw.
Get Social
10. Display a sign up form on your Facebook page.
11. Upload a video to YouTube explaining the benefits of subscribing to your list.
12. Send a tweet asking people to subscribe
Offline Promotion
13. Whenever you speak at an event or provide an interview, promote the benefits of subscribing to your list.
14. Include sign-up instructions on the back of your business card.
Close The Loop
15. Send a carefully-worded welcome email to every subscriber immediately after they sign up.
16. Reassure subscribers that their privacy is a priority by including a couple of sentences on your data security policy at the bottom of your opt-in form.
17. Run regular tests on your opt-in methods. Analyze the results to work out which ones work best for your business.