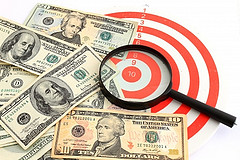 Email marketing is extremely cost-effective. With no outlay for paper, printing or postage and an average response rate of up to 4 percent, email marketing delivers a healthy return on investment (ROI). According to the Direct Marketing Association, the ROI from email marketing is around $43 for every dollar spent on it. This compares favorably to direct mail and print advertising, which have a typical ROI of between 1 and 3 percent.
However, you must plan your email marketing outlays as carefully as any other part of your marketing budget. Businesses that do not set a realistic budget for email marketing may run out of funds before the campaign is complete. Your email marketing budget should include design, content, delivery, and analytics.
Distinctive Design
Recipients respond to attractively designed emails that display your company logo, reflect your corporate branding, and contain relevant images. However, over 60 percent of emails are opened in email clients or browsers which remove graphics by default. As a result, it can be difficult to design an email format that is both eye-catching and readable on multiple browsers and mobile devices. Emails optimized for image blocking can increase ROI by up to 9 percent. Unless you are lucky enough to have a staff member knowledgeable in HTML, you should set aside money in your budget for professional email design.
Compelling Content
You can write email content yourself. However, most business owners find it difficult to think of different topics to write about on a regular basis – and even more difficult to write about them in a way that email recipients find interesting and engaging. Business owners are skilled in their own field, not in content writing. Consider including professionally-written content in your email marketing budget to improve your open rate and click-throughs.
Software or ESP
If you are going to handle the email delivery yourself, you may include a software package – like SendBlaster – in your budget and combine it with a professional SMTP service in order to maximize deliverability and reduce email filtering.
Alternatively, you may decide to opt for an email service provider (ESP). Usually this represents a more expensive solution, since they charge a flat monthly fee based on the number of subscribers in your list or the number of sent emails.
Tracking and Analysis
By analyzing open rates, click-throughs and conversions you will understand which parts of your email marketing campaigns work well and which need to be improved to ensure a better return on your investment. Google Analytics can help you to evaluate the performance of your campaigns.
Image source: Flickr (Online CRM SalesNexus)