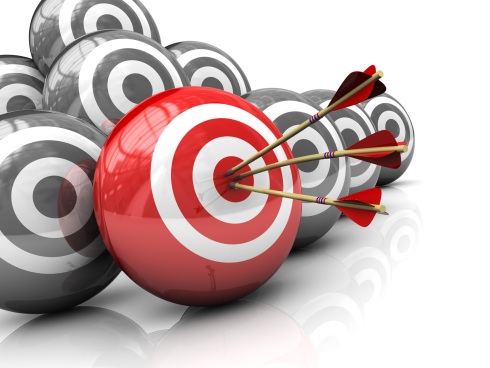 The usual way of growing a subscriber list is to place an invitation on a website, sweeten the offer with the promise of a free download, hope that enough people visit your Web page, and pray that enough of them convert to keep your list big and strong.
Citrix Online, creators of online collaboration tool GoToMeeting, took a more creative approach. The company, whose email marketing efforts recently won it the Best-in-Show B2B award at MarketingSherpa's 2012 email awards, targeted not website visitors but subscribers.
The goal of the campaign was to convert the housefile list into sales qualified leads, and later into buyers. But the campaign had a secondary goal of increasing the size of the list itself.
According to MarketingSherpa's award report, the campaign was spectacularly effective. New leads from the campaign were up by as much 40 percent for some products. In addition though, the list itself grew by 35 percent, a rise of "several million contacts."
"We are generating demand without having to directly pay for the usual media channels like banner ads, AdWords, etc.," the company said in its nomination.
So what exactly did Citrix do to achieve those figures?
Actually, not much more than email marketers should be doing anyway. They were just a little smarter and a touch less subtle.
First, the company used list segmentation. Subscribers were sent weekly emails targeted by interest, something they'd been doing since 2008. This time though, they added share links to the email footers that led to landing pages and "thank you" pages. To make sure that readers used them, they added a direct appeal. One email offering a brief on leading virtual teams included the request "Please forward this to colleagues who might be interested in learning more." The same appeal was also used in an email offering access to a free webinar.
It would be nice to say that all you have to do to get your subscribers to invite their friends to become subscribers is to ask them explicitly but there's a little more to it than that. Readers were willing to pass the emails on because they contained high quality content. The brief on managing a virtual team was of vital importance to readers using online collaboration software to work with colleagues around the world. The free webinar was with marketing guru Guy Kawasaki.
Noting the quality of the offers, Lead Judge W. Jeffrey Rice, a Senior Research Analyst at MECLABS Primary Research said: "We liked the idea of Citrix honing its content to the point where it was so valuable that readers wanted to share it. This takes long-term vision and dedication to produce exceptional content rather than focus on a short-term promotion to temporarily boost the size of a list."
For email marketers looking to both increase sales and grow their readers then, the good news is that it doesn't take too much effort to succeed: give your readers great content and suggest that they share it with their friends.