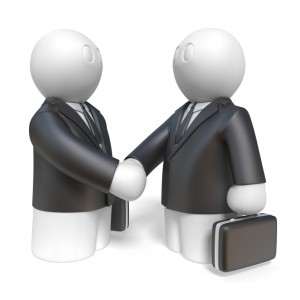 Email marketing is one of the most cost-effective ways to reach new customers and develop a stronger relationship with current ones. The number of people who use the yellow pages to find insurance services is declining as more people turn to the internet to find an insurance agent they can trust.
And email does exactly that – establishes trust between you and your customers. It also offers the opportunity to educate your customers and "softly" sell to them. Here are some ways to use email to market insurance services.
Send a Weekly Tips Newsletter
Readers won't stay on your email list very long if you focus exclusively on selling. Instead, send a weekly email newsletter that offers useful tips they can use in their daily lives. Choose topics related to the types of insurance products you sell. If you sell health insurance, focus on health, fitness and nutrition tips. Tips on how to lose weight are always a hit. To sell more car insurance, send tips on how to be a safer driver or an article about the top ten cars that are most commonly stolen.
Keep your tips short and to the point without trying to sell. People enjoy learning new things that will make their life better. Providing readers with information establishes you as an expert and builds rapport. This comes in handy when you're trying to sell someone insurance.
Use Your Website to Capture Email Addresses
Even if you have a great newsletter, you still need subscribers. Get them by placing an email opt-in box on your website. To encourage visitors to sign up, offer a free report that shows how to save money on insurance or other information relevant to their needs. If your report is informative without being promotional, you've gained a subscriber. The good news is some subscribers will eventually become customers, especially after they see what an expert you are.
Occasionally Send Your Subscribers a Special Deal
Most of your emails should be informative without being promotional, but it's okay to occasionally send an email offering a special deal on insurance services. Emphasize that the offer is exclusive to email subscribers, and make it time-limited to encourage readers to respond quickly. Don't do this more often than every ten emails or you may lose readers.
Other Ways to Gain Email Subscribers
As they say, there's money in the list, and the larger your list is the more insurance you'll ultimately sell. Another way to gain subscribers is to answer questions about insurance on forums. Choose forums that allow email signatures with a link back to your website. Make your answer helpful and informative. If people like your answer, some will click-through to your website where they can sign up for your free report and become a subscriber.
Another way to gain email subscribers is to publish articles and submit them to article databases like Ezine articles. Most article databases allow you to include a signature link back to your website. This boosts your website ranking and brings in additional subscribers.
Email marketing is one of the best ways to market your insurance services. Don't miss out on this cost-effective approach to gaining new business. Use it to your success.