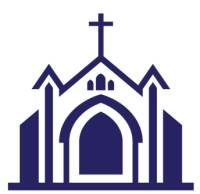 When people think about email marketing, they tend to think about how businesses use the power of the Internet to sell their products and grow their lists of clients. But there is another side to email marketing – one that church leaders would do well to consider.
The same concepts that make email marketing so powerful for businesses could also benefit nonprofit organizations, churches and other religious institutions. Churches can use newsletters, mailing lists and other techniques of email marketing to communicate with their existing congregations while urging new people to join their church families.
Weekly Church Newsletter
Every pastor should know that good communication within the church community is essential, but it can be very difficult and time consuming to establish that communication. Sunday mornings are often rushed and busy, and that can make any meaningful communication outside the pulpit all but impossible. Sending out a weekly church newsletter to congregants is a great way to fill the gap and keep everyone in the pews up to date with what is going on behind the scenes.
Prayer requests and financial aid
Church leaders can also use email marketing techniques to communicate important news bulletins, from prayer requests for a sick member of the church family to requests for financial contributions for a family who has recently suffered a fire or other tragedy.
Special events
Pastors can also use newsletters and other email marketing techniques to communicate special events, a temporary change of venue or other time-sensitive information. It can be difficult to get the word out about a special meeting, but email can really fill the gap.
Attract newcomers
Email marketing campaigns for churches could also be sent out to grow congregations and welcome newcomers to the fold. For instance, church leaders could gather a list of people who have recently moved into town, then use that list to encourage those new arrivals to stop by the church for Sunday services. This can be a great way to reach out to the community in a fun and unobtrusive manner. Putting together a newsletter that highlights the good works the church is involved in can be a great way to pique the interest of those on the outside and encourage them to make their way to the inside of the church and its existing family.
Ongoing updates
Last but not least, church leaders can use their newsletters, email updates and other marketing techniques to update members of the congregation who were unable to attend recent services. Sending out a quick PDF document with the text of the latest sermon is the perfect way to keep everyone on the same page and make sure that no one has to miss out on the good works and good words of the church. These ongoing updates will be especially welcome during the busy summer months, when many members of the congregation are away on vacation or enjoying time with their families.
Church leaders can learn a great deal from their counterparts in the private sector. By adopting the time-tested email marketing techniques used by businesses, pastors and others can reach out to their flocks and make church members feel like part of one big extended family.