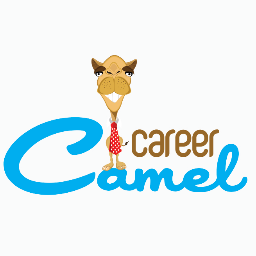 Career Camel is a new service which provides young people with the ultimate set of tools to help them find their dream job or work experience, including a CV builder, aptitude tests and work placements in the top companies of the UK. The site will be officially launched in January but online promotion has already started a couple of months ago.
"Over the last few months we have focused on contacting secondary schools and companies in the UK to get signed up", – stated Michael Foote", – Founder of Career Camel – "We created an attractive coming soon page containing a subscription form, then we opened a Facebook page and a Twitter account to create buzz around our brand new service".
Their first task was to collect email addresses from their site and send out regular newsletters to their subscribers. They searched for an email marketing software able to satisfy their needs, and finally decided on SendBlaster.
"SendBlaster has helped us make the most out of our list", commented Michael Foote, "by providing us with the tools to not only send great emails, but to manage rejected emails, unsubscription requests, the tracking of clicks and even which subscriber actually clicked on the links."
The results achieved by Camel Career are thus far pretty impressive. In fact, they obtained over 130 schools sign-ups, in just few weeks. As regards their email stats, the average opening rate is approximately 20% with a 3% click through rate.
"We actually used SendBlaster since someone else recommended it to us!" – informed Michael Foote – "We definitely recommend it too, since SendBlaster will allow you to run professional email marketing campaigns at an extremely low cost."