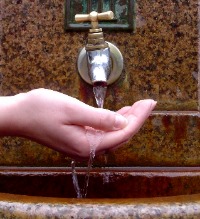 Every good marketer knows how important a solid email list is to success. A list filled with bad addresses and questionable domains will cause your bounce rate to rise and put your entire business at risk. That is why smart marketers spend so much time building their email lists organically through opt-in links and other proven methods.
But even the most carefully created list is not timeless. The truth is that many people do not keep the same email address for life. They change jobs; they switch Internet providers or they simply create a new address to deal with spam and other problems. No matter what the reason, over time some of the addresses on your list will simply stop working.
HubSpot estimates that some 25 percent of the average email list expires each year.
That can leave the email marketer in a somewhat difficult situation. Should they simply abandon a list that had previously been so valuable, or should they continue to use those addresses and risk high levels of undeliverable mail. Using an old or outdated list can be quite dangerous, especially in these days of spam crackdowns and blacklists. That is why it is so important for marketers to assess their own lists and remove bad addresses on a regular basis.
Checking the quality of an email list is critical, as is knowing the exact source of any lists you may acquire. These days it is not safe to use anything other than a permission-based list. If you are unsure of the source of the list, you should not use it. You should instead use your time to build your own list of email addresses.
Use at Your Own Risk
If you absolutely must revive an old email list, it is best to proceed with caution. Using an old email list can be dangerous for a number of reasons – it could even get you labeled as a spammer. Before you dust off that old email list and use it to send your latest marketing message, just consider some of the many things that could go wrong.
The subscribers on your list may have forgotten who you are. The average person gets dozens of emails in a typical day – and some receive hundreds of messages. With so much volume it is easy for recipients to simply forget they signed up to receive your emails. That could cause those recipients to report your messages as spam, and that could have some very serious repercussions.
A large number of recipients may have changed email addresses. Millions of people retire, get laid off and quit their jobs every year. That means many of the work-based addresses on that old email list might no longer be valid. People also get new email addresses when they switch Internet service providers or opt for a web-based service. You have no way of telling which addresses are still good and which ones will bounce right back to you.
The permissions originally granted may have expired. Permissions do not last forever, and many of the addresses on that old list may be past their expiration dates. Sending unsolicited messages to those old addresses could cause real problems for your business.
Reviving an Old Email List
If you do want to try to revive an old email list, it is important to take the time and do it right. There are some things you can do to get back in the good graces of valid subscribers while identifying and removing invalid entries.
The keys to successfully reusing an old email list include:
Send list members an email reintroducing yourself and your business. A simple message of introduction will do. Use that introductory email to ask list members for permission to contact them again.
Contact list members by phone or snail mail. Hopefully you took the time to collect as much information about your subscribers as possible. That means you may have their phone numbers and postal addresses as well as email. Use that information to drop a postcard in the mail or reach out with a phone call. Encourage recipients to visit your website and opt-in to your list with their new email addresses.
Provide list members with timely and valuable information. Make sure the content you provide is useful and of interest to subscribers. Quality content will encourage recipients to respond – and update their contact information if necessary.
Make a special offer. Including a coupon, promotion or other special offer is the perfect way to reintroduce your company to list members. Offering a discount for updating information is the perfect way to capture those new email addresses.