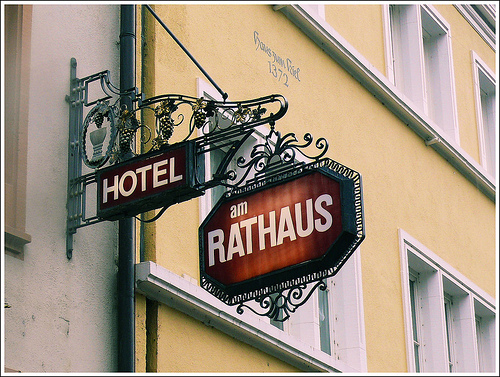 Nearly 66 percent of travel marketers use email marketing, making it second only to print advertising according to the Travel Marketing Trends Report 2011.
Email marketing offers hoteliers an effective, low-cost tool to secure new bookings and maintain customer relations.
Here are some steps you can take to ensure that your email marketing campaigns are effective:
Energize your Email Database
An effective email marketing campaign starts with a healthy subscriber database. Train reception staff to request email addresses from guests when they make their reservation or check in. Encourage website visitors to opt in to your email newsletter by offering access to exclusive offers.
Cluster your Customers
Many hoteliers are disappointed in the click-through rate from their email campaigns because they simply fire off a blanket email and hope for the best. To increase the impact of your email marketing campaign and improve your return on investment, segment your subscriber list. By clustering customers with similar profiles, you can send well-timed information relevant to their requirements. Newly-wed, urban couples with no children will be interested in very different vacation packages to families with teenage children.
Sharpen your Subject Line
In an overloaded inbox, be sure that your email stands out by including a carefully crafted subject line. For exmaple, hook customers with a special offer. This will increase your open rate.
Craft your Content
Deliver on the promise of your subject line by including valuable content. Subscribers want to read about more than your hotel. Include upcoming events, reviews of local restaurants, and places of interest. Use quality content to nurture your relationship with the customer and keep your hotel on their radar.
Link to your Landing Page
Include several links to your website in your email. Make it easy for readers to click through to a landing page that enables them to convert their interest into a booking. In 2009, 71.4 percent of the online bookings for the top 30 hotel brands came through their own website, rather than through an online travel agent, according to the eTRAK benchmark report!
Send out Satisfaction Surveys
After guests leave, email offers you an ideal opportunity to nurture the customer relationship. Thank them for staying at your establishment and ask them to provide feedback by completing a satisfaction survey. Update your subscriber database with the additional information provided and use this to further segment your subscribers. The insight gained will help you gain a better understanding of your customers' aspirations and expectations.
Main image courtesy of Mo Westein