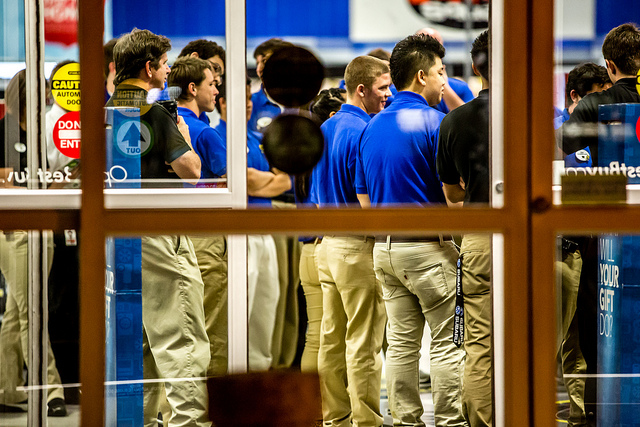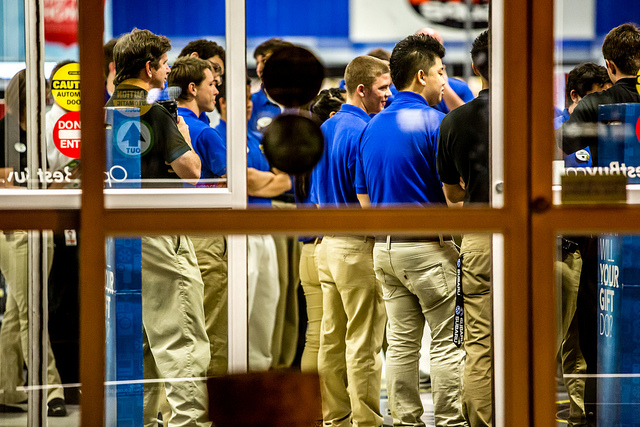 Black Friday has long been one of the premier days in the retail business – the day when business coffers turn from "red" to "black" as hordes of deal-crazed shoppers stream through the doors. Held the Friday after Thanksgiving, Black Friday has become so important that businesses pull out all the stops – slashing prices on merchandise, offering free gifts to entice shoppers and even opening in the middle of the night.
What Black Friday is to brick and mortar businesses, Cyber Monday is to online firms. Cyber Monday gives those online merchants a chance to grab their share of the retail pie – and those businesses have responded with deals of their own. The Monday after Thanksgiving – now dubbed Cyber Monday has quickly become one of the most important shopping days of the year.
While Black Friday and Cyber Monday have their differences, smart retailers can use email marketing and promotions to make the most of both these shopping opportunities. The key to capturing those online shoppers – and their money – is knowing what works and what doesn't. The techniques that worked just a few years ago may no longer be as effective, since the nature of both in-person and online shopping has changed dramatically.
Smartphones, for instance, play a much larger role in both Black Friday and Cyber Monday than ever before. That means smart email marketers need to make sure their messages will look just as good on those devices as they do on traditional computers. The right email template can make or break any email marketing campaign – but choosing the right format is even more critical at this time of year.
Urgency is another critical part of successful Black Friday and Cyber Monday email marketing campaigns. Doorbusters have always been among the biggest draws for Black Friday shoppers. These deeply discounted products are typically offered in limited quantities – making shopping for bargains an exciting adventure. Another feature of the doorbuster is that it is good only for a limited time – once that window expires the bargains do as well.
Smart email marketers can mimic that doorbuster frenzy with limited time deals of their own. Offering great products at a great price is the perfect way to draw customers in and keep them shopping.
There is no doubt that a great deal of money is at stake in the battle for both online and offline consumers. Last year Amazon.com had sales of $3.5 million on Cyber Monday alone, and the online retailer expects to eclipse that figure in 2013. That increase may be partly the result of smartphone use – many experts expect consumers to shop on their way home from Grandma's house, with the shopping frenzy expected to peak around 6 p.m. That expected pickup in mobile shopping makes it even more imperative for email marketers to properly optimize their messages.
Social networks are also expected to play a bigger role than ever before on both Black Friday and Cyber Monday. More consumers than ever before are checking out online deals on Facebook and signing up for Twitter updates from their favorite merchants. Email marketers who are adept at navigating the ever-changing social media landscape should do very well.
The Black Friday to Cyber Monday time period is a great time for email marketers to step up the number of messages they send to list members. Increasing the number of messages can help build brand awareness, even if open rates remain the same.
Of course, it is important that email marketers not swap quality for quantity. Increasing the frequency of messages does not mean sacrificing quality. On the contrary, the holiday season is the time to get creative. Everyone is marketing at this time of year, and marketers need to create memorable messages to get through the clutter and get the attention of their customers.
It is also important that email marketers not forget about their customers when Cyber Monday is over. A striking percentage of consumers abandon their online shopping carts without making a purchase. That high abandonment rate provides a great opportunity for smart email marketers. Simply sending a reminder email – perhaps with a special offer – may be enough to entice those shoppers back to the checkout lane.
Black Friday and Cyber Monday are two of the most important – perhaps the most important – days on the retail calendar. These two shopping days provide email marketers with a golden opportunity – the chance to not only capture a sale but win loyal lifetime customers as well.
Download SendBlaster FREE FREE Email Marketing eBook
Image credits: Flickr