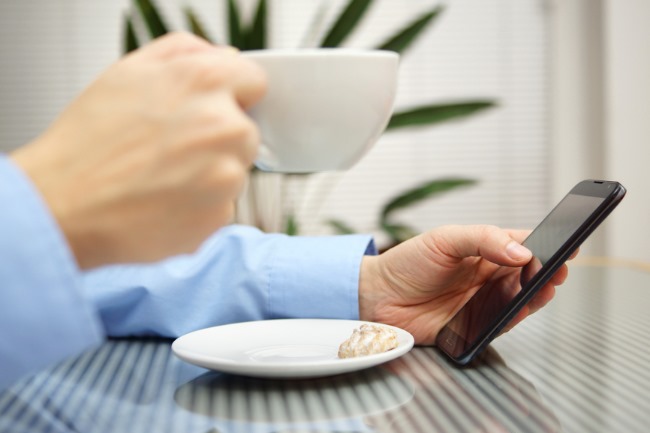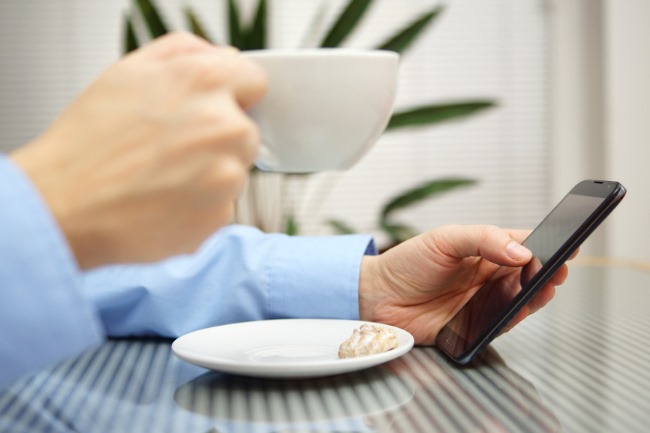 It was not that long ago that most users read their email exclusively from desktop and laptop computers. These days, however, your readers are just as likely to be checking their messages from their smartphones or tablets. The tipping point for mobile devices and email has now arrived; a recent Litmus report found that some 51% of all email is now read using a mobile device. Studies have also found that nearly two thirds of readers read at least some of their email on mobile devices, while nearly one third use those devices exclusively.
The fact that a majority of messages are now retrieved using mobile devices means that marketers need to pay closer attention than ever to how they optimize their email for the mobile age. These tips can help make sure your readers get the message no matter what kind of device they are using.
Keep it short and sweet. Mobile devices limit the number of characters displayed on the subject line. A lengthy subject line does more than make your message unappealing – it may render it unreadable.
Forget the fancy flourishes. Many mobile email clients cannot handle Flash, CSS and other fancy touches. Keep your HTML as simple as possible; your mobile viewers will thank you.
Craft your messages with non-HTML readers in mind. Many mobile readers do not support HTML, and that could make your message undecipherable. Including a plain text version of every message ensures all recipients will be able to read what you have to say.
Check your code carefully. A single mistake in your coding could render your carefully created message unreadable and unusable. Always take the time to validate your code before you launch your marketing campaign.
Use an email testing service. You do not have to buy an iPhone, Android and Kindle to test your emails. Mobile client simulators (e.g. EmailOnAcid, Litmus, PreviewMyEmail) let you check your messages in a matter of minutes, allowing you to do endless tweaks until your email is just right.
Watch your image sizes. Smartphones tend to operate at lower speeds than traditional computers, and that makes image size even more important. Limit the size of your images will make the message load faster, no mater what type of device the reader is using. Limit all image sizes to no more than 40KB for best results.
Choose the right template. You can give your marketing a head start by choosing an email template that has been designed with mobile in mind. A responsive email template will make your life – and the lives of your readers – much easier.
Give your content prime real estate. Where you place your content matters, especially on mobile devices. Placing your content up high and to the left makes it easier for viewers to read and scroll through the rest of the page.
Keep it simple. Your readers should not have to puzzle out what you have to say. Keep your content short, sweet and easy to grasp. Readers who check their email from a mobile device are probably busy, and they do not have time to read and digest a lengthy message.
Don't neglect your landing pages and shopping carts. If your email does its job, your readers will end up at a landing page or shopping cart. Chances are they will be reaching that destination via mobile device, so make sure your landing pages and shopping carts are all properly optimized for smartphones and tablets.
Keep the message clean. A message that looks great on a traditional computer might look cramped an unattractive on a smartphone. Leave plenty of space around the links in each message to make sure mobile users can follow them easily. You want your readers to click your links, and you need to make it easy for them to do so.
Prepare for blocked images. Many mobile email clients block images as a matter of course, and that could impact the experience of your readers. Using alt tags in your mobile-optimized messages ensures that your readers will know the images are there even if their email client blocks them.
Include a strong call to action. A great call to action has always been important, but it is even more critical in the mobile world. Including mobile-specific options like clickable buttons is a great way to turn readers into buyers.
Don't forget the unsubscribe button. You hope your readers will opt to keep receiving your messages, but you still need to provide a convenient way for them to unsubscribe. Make sure your unsubscribe link is easily viewable from any smartphone or tablet.
Test, test and retest. You can never do too much testing of your mobile optimized messages. The online world is always changing, and you need to make sure your email marketing campaigns are keeping up. Testing your messages on a variety of mobile devices is the best way to stay one step ahead of the competition.
The importance of mobile devices is only expected to grow, and no email marketer can afford to ignore the trend. As smartphone penetration continues to gain steam and tablets become even bigger, more and more people will be checking their email on the go. Being prepared and proactive will help you capture more of that growing market.
Download SendBlaster FREE FREE Advanced Email Marketing eBook